Shop our non-toxic candles
A gift from the heart
Candles are a great gift any time of year and people always appreciate them. They create happiness and peace of mind in the present moment. We believe that the smallest moments can be enough to make someone happy and stay positive no matter what life throws at them. We include a thoughtful message on each candle ("Dear future me..."), which makes it a great gift for someone special.
SHOP THE COLLECTION
EVER BEEN TO THE CARIBBEAN?
Experience an island escape right at home.
The sun is shining, the water is sparkling in a clear azure bay, and the sand is white as snow. You can feel that you are on vacation. Your stress doesn't exist here because it's just too beautiful to be upset about anything! All of your worries seem to fade into the background when you smell this candle or take a moment to relax with its calming scent. The tropical coconut and lime scent transport you from reality to paradise so quickly that you might forget where you are for a few moments while experiencing an island escape right at home. 


We don't harm animals and we never will! We love our furry friends just like you do!

Made with natural ingredients and premium fragrance oils. They burn cleanly without harmful toxins or pollutants. 100% Recyclable.

Surprise someone special with these luxury, natural candles and watch their face light up as they experience their captivating scent.

Let your worries fade away with the invigorating scents of our candles. The soothing aroma will help you unwind after a long day.

Let the scent of our premium fragrances calm your mind, body, and find inner peace in the present moment.

Find your next escape without leaving your room. Close your eyes and be transported to it from your own home.
RELAX. RENEW. REJUVENATE.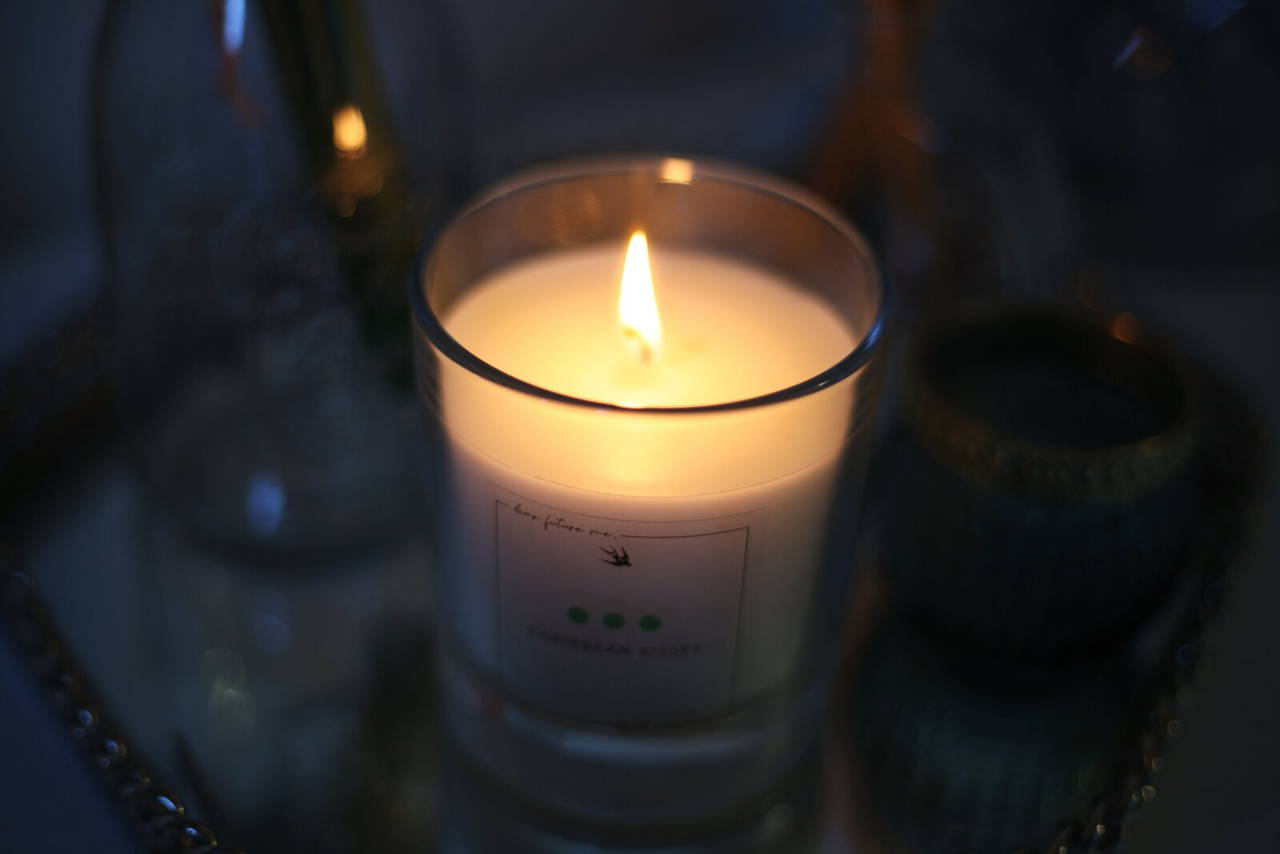 At Abbott Williams, we believe that wellbeing starts from simple moments of peace and tranquillity. We aim to redefine comfort within the sanctity of your own home. We have created a line of candles inspired by these little moments that will transport you to different places around the world.
Each hand-poured candle is a snapshot, capturing time and preserving it forever in the fragrance of its own story. With every snuffed out flame, we bring a momentary sense of calm into our lives - a reminder that no matter how hectic life gets, there are always peaceful corners for us to find.
Specially crafted to be a visual and fragrant reminder of peace and warmth. Safely tucked away in dark corners, their soft glow illuminates the way to a brighter future as they burn with each flicker.
Abbott Williams is a silhouette of you, me, and we. It represents the love, care and honour of life, light and beautiful scents that connect us together and keep us in the now.
"Don't worry if all the candles in the world die; we have the spark that starts the fire." - Rumi
SEE WHAT PEOPLE ARE SAYING!
⭐⭐⭐⭐⭐
"The packaging, personal touches and the fact that these magnificent candles are eco friendly, hand poured and contain no palm oil were all huge bonuses when I first purchased them. But then when I opened up the recyclable and reusable packaging, the fragrance was simply wonderful. I couldn't wait to light them. The aroma in my home created a relaxing, warm and calming atmosphere. And the sweet, and thoughtful message on each candle ("Dear future me...") reminded me to take a moment and breath. Thank you Abbott Williams x " - Siobhan
⭐⭐⭐⭐⭐
"Abbott Williams is a company that has wellness at the forefront and that is apparent in everything they do. The candles are all eco-friendly, contain no palm oil, and are made with love by hand. Each scent takes you to a different place the second the wick is lit. LA Dreams will take you to a walk along the ocean while palm trees sway. Eastern Promises will warm you with a rich, spice filled aroma. Each fragrance is a special experience once the candle is lit, made more special by a thoughtful note from the creators encouraging you to remember to take a moment for yourself and enjoy. Truly a special company and one I'm proud to support." - Alexa Y
⭐⭐⭐⭐⭐
"I love these candles not just because they smell divine but because of the personal touches that come with them, the fact that the company has wellness at the forefront, the candles are eco friendly and hand poured all this makes Abbott Williams a company that I will be ordering from again and again" - Louise K
Connect with us on Instagram